I Love Candy by Luci
October is a busy month! Not only are kids back in school, fall sports are back in session, the weather is changing and we are approaching HALLOWEEN!!! Now, even if you don't celebrate Halloween or are against financially supporting it in any way, here is a simple cocktail recipe that you can make any time of the year (feel free to change the colors).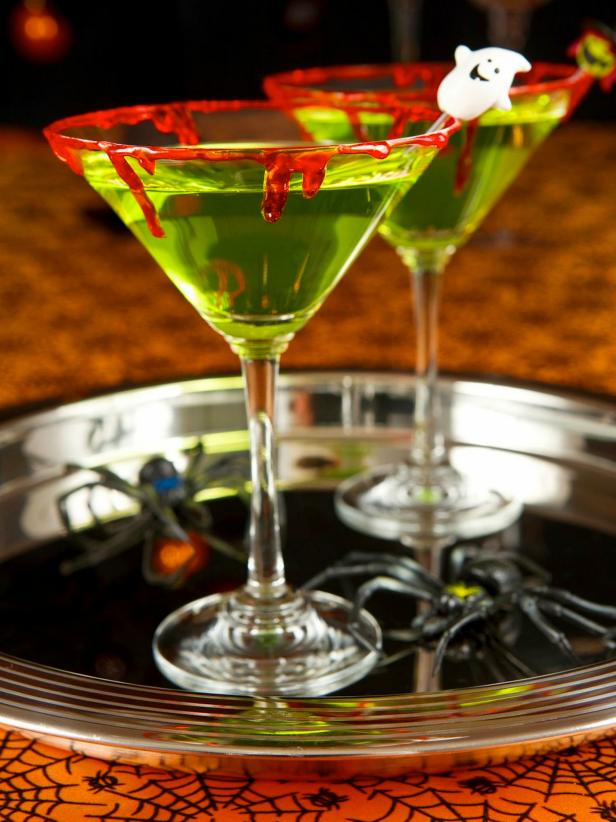 For cocktail:
1 ounce vodka
1 ounce peach schnapps
1 ounce sour apple schnapps
1 ounce coconut rum
1 ounce sweet and sour mix
For blood slime:
3 tablespoons corn syrup
1/2 teaspoon red food coloring
1. Mix corn syrup with red food coloring.
2. Dip the rim of martini glass into the mixture, and slowly spin the glass to coat it.
3. Turn the glass upright and the blood will begin to drip slightly. Set aside.
View original post 258 more words